Arkansas Director of Athletics Hunter Yuracheck apologized Saturday to a student reporter who claimed he had his phone thrown to the ground after the Razorbacks' loss to Texas A&M in the SEC men's basketball tournament. 
Following a 67-61 loss on Friday, an Arkansas staff member approached a student reporter who was recording Eric Musselman's departure from the floor and was accused of grabbing and throwing the phone to the ground. 
Jack Weaver, a photojournalist and photo editor for the Kentucky Kernel, was filming the Arkansas head coach when a staffer appeared to grab his phone. 
FATHER OF UCLA'S MICK CRONIN ALLEGEDLY INVOLVED IN VERBAL DISPUTE WITH FAN DURING PAC-12 TITLE GAME 
"I have visited with Riley Hall, a member of our men's basketball support staff, and others who personally observed an interaction between Mr. Hall and a reporter following our game Friday night at the SEC Men's Basketball Tournament," Yuracheck said in a statement. 
"During our conversation, Mr. Hall expressed his regret that while leaving the floor his engagement inadvertently resulted in knocking the reporter's cell phone from his hand. While, based on our discussion, I do not believe there was malicious intent, I have addressed the issue with Mr. Hall and he agrees his actions were not appropriate or reflective of our program. On behalf our Mr. Hall and our program, I want to offer an apology to the reporter impacted by these actions."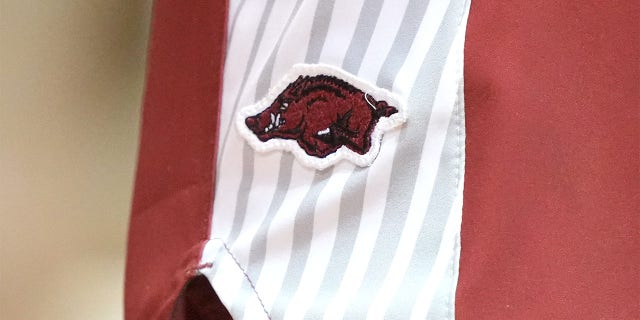 CLICK HERE FOR MORE SPORTS COVERAGE ON FOXNEWS.COM
After the video went viral Friday night, the Kentucky Kernel, the student-run newspaper for the University of Kentucky, put out a statement condemning the actions of the Arkansas staff member. 
"The Kentucky Kernel is appalled by the actions of the Arkansas mens basketball program," the paper said on Twitter. "[Jack Weaver] always embodies professionalism on the job and no journalist, especially a student journalist, should be subjected to violence for simply doing their job."
Arkansas was selected as an eight seed in the NCAA Tournament.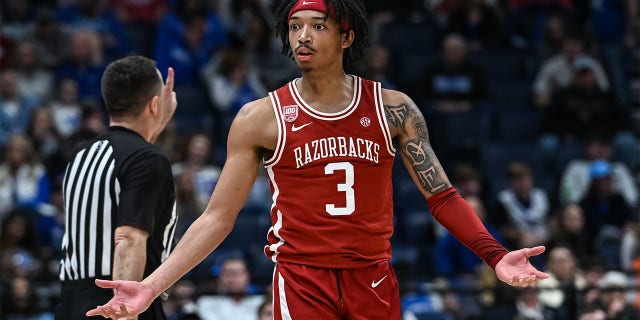 CLICK HERE TO GET THE FOX NEWS APP
The Razorbacks will play the Illinois Fighting Illini on Thursday in the first round of March Madness.