Porsche has been fairly restrained in pushing pricing compared to some rivals. (File image)
I've bad news for those yearning to splash their bonus on a new Porsche 911 sportscar. If you order one today, it probably won't be delivered for more than a year because the German company's order books are overflowing.
With demand this strong, it's no wonder Porsche is confident of being able to enact "significant" price increases this summer, according to its annual results presentation on Monday, which was the first since its blockbuster IPO in September.
It's the latest evidence of premium automakers having far more pricing power than investors realized, and there's little sign that rising rates or recession worries are about to puncture the profit party.
Like rivals, Porsche has prioritised production of its most expensive vehicles since the pandemic and Russia's invasion of Ukraine roiled supply chains. Its affluent customers have had to dig deeper to purchase a vehicle: Average revenue per car sold has increased about one-fifth since 2019 to €112,000 ($120,000),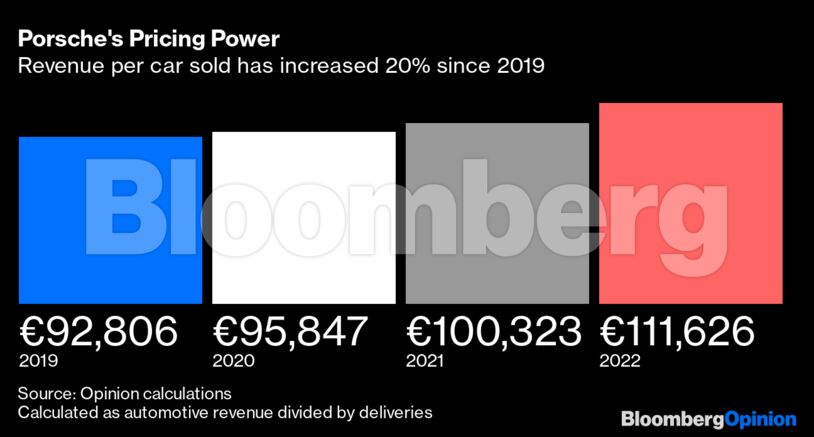 Along with benefits from the strong dollar, this more than offset higher raw material costs and thus helped widen group operating profit margins by two percentage points last year to 18 percent.
Pricing and mix — industry jargon for the type of vehicle purchased — will be a key tool to achieving its goal of further expanding margins to 20 percent in the coming years. Barclays forecasts Porsche's revenue per car to increase to €132,700 by 2025. Gulp.
While you might think €112,000 is already plenty, Porsche has been fairly restrained in pushing pricing compared to some rivals: Mercedes-Benz Group AG average revenue per vehicle has increased 43 percent since 2019. And a Porsche can seem like  a bargain compared to Ferrari NV, whose vehicles sell for more than €320,000 on average.
Fortunately, from the point of view of Porsche investors (though not its customers), it can pull several levers to drive that average price per-vehicle figure higher.
Besides increasing base prices, steering customers toward higher specification GT and special-edition models offer additional pricing potential. A range-topping Porsche derivative typically costs more than double the entry-level version, while options and individual customization can increase the price even further. You want your 911's seatbelts in "truffle brown"? Sure, but it won't be cheap.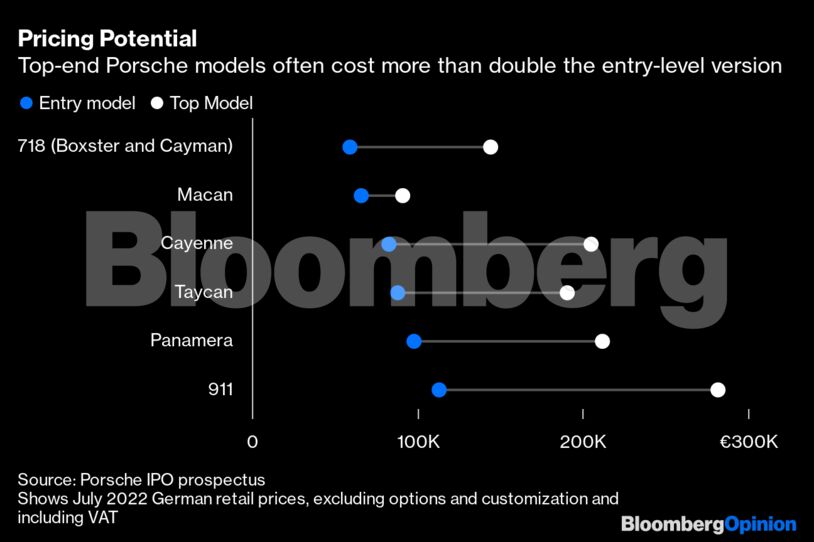 While Tesla Inc has cut prices, an electric Porsche won't be a bargain compared to the combustion-engine version. Management said it plans to hike the price of forthcoming electric Macan and Cayenne SUVs and 718 sportcar by 10 percent-15 percent. This is to ensure Porsche remains highly profitable as it electrifies its model lineup beyond the impressive Taycan.
The company also aims to launch a large luxury electric SUV priced above the Macan and Cayenne, though it won't arrive for several more years. While I'm a firm believer there are already enough enormous SUVs on the roads — electric or otherwise — I've no doubt it will be a hit with US and Chinese customers.
Porsche's controversial lobbying in support of synthetic e-fuels and to prevent an outright European Union combustion-engine ban in 2035 should also help support pricing, by reassuring 911 customers their vehicles have a future.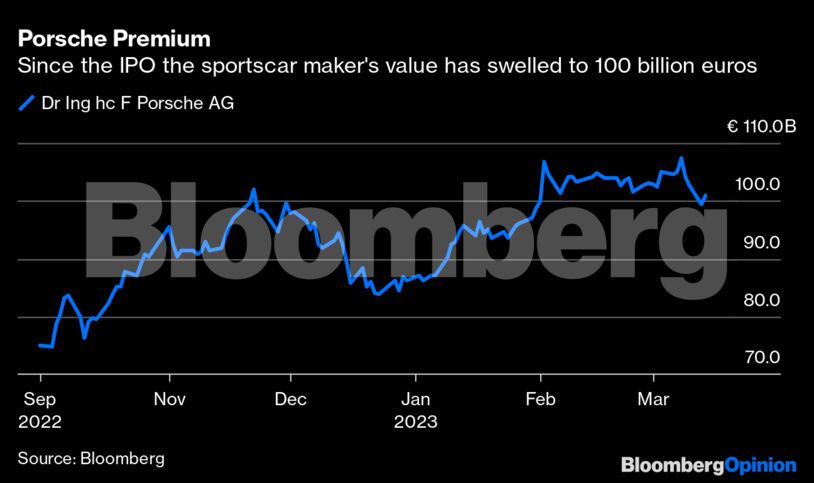 However, a premium product needs to be immaculate if discerning customers are to accept having to pay more. Porsche has work to do on that front, having delayed the launch of the electric Macan until next year to resolve problems with parent company Volkswagen AG's software.
Investors aren't ignorant of Porsche's pricing power — its roughly €100 billion market capitalisation now exceeds VW's by a comfortable margin. At almost 20 times estimated earnings, the shares fetch a significant premium to Mercedes but lie well adrift of Ferrari, which trades on 39 times estimated earnings.
To close that gap, Porsche needs to show it can extract more of its passionate customers' money. Judging by this week's presentation, it should have no problem doing that.
Chris Bryant is a Bloomberg Opinion columnist covering industrial companies in Europe. Views are personal, and do not represent the stand of this publication.
Credit: Bloomberg