Edwin Diaz's injury on Wednesday night is almost unimaginable: His knee buckled while celebrating Team Puerto Rico's victory that put them in the quarterfinals of the World Baseball Classic (WBC).
The number one argument immediately following Diaz's injury is that it came in a meaningless tournament.
No way.
CLICK HERE FOR MORE SPORTS COVERAGE ON FOXNEWS.COM
The WBC is not the Olympics. It is not the World Cup. It is not even the Ryder Cup. It probably never will be.
Do not tell the players that though.
These games do not count in the grand scheme of things, neither does spring training. It will not help them in the playoff standings, it is not going on their Hall of Fame resumes. It may not even go on their Wikipedia page. With that, fans have deemed these contests as "fake games."
Well, the players are sure showing a lot of true emotion for something that apparently isn't real.
Mike Trout has played in the majors for over 10 seasons – he said recently that the WBC is the most fun he has had playing in years.
Trout gave Team USA the lead for good on Wednesday night with a two-run single, and his reaction was as if it was the biggest hit of his career. For Trough, it probably was as 30,000 Americans were chanting "USA" with the game's best player at the dish in a tournament where almost every game has been sold out. 
Who wouldn't cherish that moment?
Watch Trout's reaction following his two-run single on Wednesday:
No player grows up dreaming of playing in the WBC – it is always about the World Series. However, every player would take the once-in-a-lifetime opportunity to represent their country on the diamond as a badge of honor. Adrian Beltre even returned from an injury early in order to participate in 2017 – one year before he retired.
The New York Mets just paid Diaz $102 million, and by the looks of it, he is going to miss a lot of time. The Mets need him if they want any shot at winning a World Series.
Why would this have been better if he got hurt in spring training? Those games are the so-called "meaningless" ones. Sure, this injury very likely does not happen in spring training, but in 2021, the Mets practiced their World Series celebration in spring training. 
If anyone got hurt then, would it all be OK?
FOX Sports' Ben Verlander was among those who pushed back on the suggestion that the WBC was "meaningless."
Baseball fans need to remember this was a freak injury that could have happened anywhere anytime. 
Joel Zumaya's career ended because he played too much Guitar Hero. Should teams have started to write clauses about video games? Joba Chamberlain broke his ankle on a trampoline. Is the WBC the only place someone can have a freak injury?
Remember – the Mets, and every other team, had every right to disallow any player from participating in the WBC. If you are going to blame the player for wanting a once-in-lifetime opportunity, blame the front offices for putting their investments at further risk.
What happened to Diaz stinks, but it happened during a celebration that – normally – would be one of the most memorable moments of those players' lives. It still will be for the wrong reasons, but you get the point.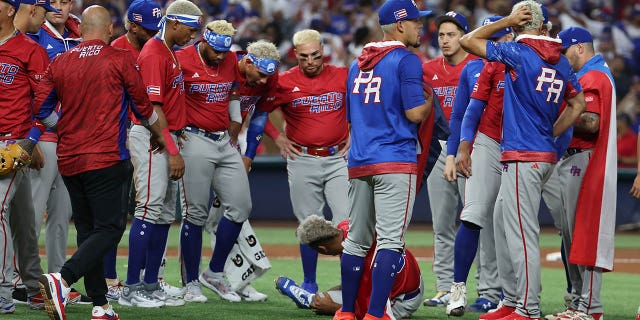 FRANCISCO LINDOR LAUNCHES HELMET, MOBBED BY TEAMMATES AFTER INSIDE-THE-PARK HOMER IN WORLD BASEBALL CLASSIC
Sure, fans may never remember who wins the 2023 WBC. We may never see a WBC mention on any plaque in Cooperstown, New York. Many see the WBC as an exhibition. 
The World Cup, by definition is as well, but look how popular that is.
Popularity aside, it is curious how Diaz is getting blamed for playing in "an exhibition" after a nine-figure deal from a business, but soccer players do not. 
Where was this outrage when Paul George snapped his leg in half during a 2014 USA Basketball scrimmage?
Yes, the World Cup, and other worldwide country-versus-country events have occurred for several generations, thus making their legacies important. 
However, the true goal of the WBC is to grow the sport. Having dozens of countries interested in the game's best playing against one another sure seems like a decent way to do that.
It may take time before the public cares about the WBC like it cares about other aforementioned events, but it is very clear the players are on board. If this tournament was "fake," no MLB player would participate, let alone react to big hits like it's the World Series.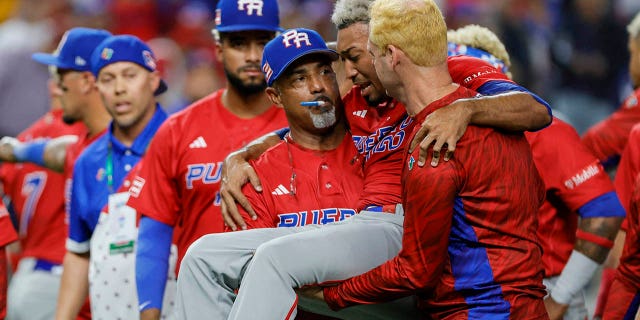 CLICK HERE TO GET THE FOX NEWS APP
The WBC is awesome, and it should not cease operations because of this – nor should it not have ever existed in the first place.
There is no way to rationalize the thought of a WBC game being "meaningless," "fake," or "an exhibition." You can tell by watching one inning of any game so far in this tournament how much this means to them.
It may be "meaningless" in terms of legacy for now, but in this moment, for those playing, it means the world. Let us not forget, a Nicaraguan pitcher earned a contract with the Detroit Tigers from this tournament.