Jameis Winston wrote in a social media post on Wednesday that he believes he's still a "championship caliber starting quarterback," but is choosing to stay with the New Orleans Saints to see the team win a Super Bowl.
Winston explained his decision to return to the Saints and likely be the backup to Derek Carr, who signed a four-year deal with the team earlier this month.
CLICK HERE FOR MORE SPORTS COVERAGE ON FOXNEWS.COM
"First, I love this city. In all of my professional career, I've never felt so culturally in tune with a fan base," Winston explained on Instagram. "The Saints fans that I've met have been incredible. Y'all have made me and my family feel at home. That is why last season was so disappointing to me. I want to see this team and city succeed. I know great things are ahead for this team, and this city! I was led here by the spirit that's why I would never run away from this new challenge.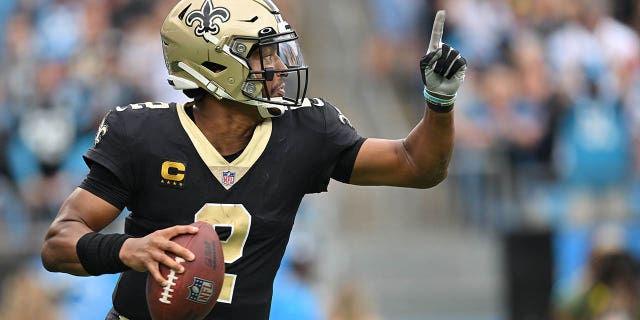 "The things that led me here are still here. A stable organization, a championship caliber team, and a great fan base. This year's team like last year's team is built to win a Super Bowl. Let there be no doubt, I am still a championship caliber starting quarterback in this league. However, getting healthy and staying healthy is my number one priority and I have suffered three devastating injuries over the last two years. I need to stay healthy to assist this team in getting to where we want to go.
WINNIPEG JETS JOIN IN ON THE AARON RODGERS HYPE
"Most importantly, I need to stay healthy to get me where I want to go in my career! With that being said, I will serve and lead however I need to see this organization and city win! I am proud to say for one more year, at least Who Dat!"
The one-time Pro Bowl quarterback has only played in 14 games for the Saints since he joined them in 2020. Devastating injuries have kept him off the field.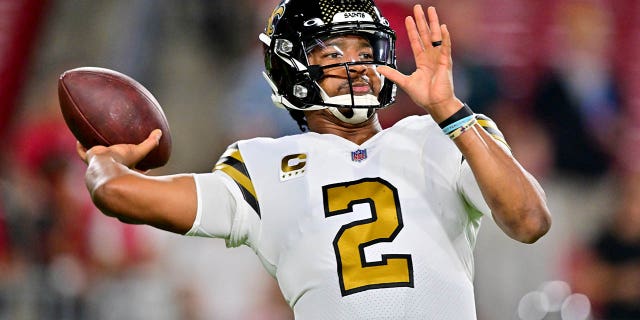 CLICK HERE TO GET THE FOX NEWS APP
He has 2,103 passing yards and 18 touchdowns in those appearances.