While brackets around the country may already be busted, fans of college basketball are just getting started. 
Day 1 of the NCAA Tournament kicked off Thursday with a bang as 13-seed Furman took down 4-seed Virginia in the final moments. 
A last-second three by JP Pegues gave Furman its first NCAA Tournament win since 1974.
15-seed Princeton shocked the world, taking down Arizona, the 2-seed in the South Region, going on a 9-0 run to end the game for a 59-55 win. 
Day 2 of the first round of the NCAA Tournament is today, and there are some fantastic matchups with upsets undoubtedly filling up the afternoon.
FURMAN RECORDS FIRST UPSET OF 2023 MARCH MADNESS, TAKING DOWN VIRGINIA WITH WILD LATE SEQUENCE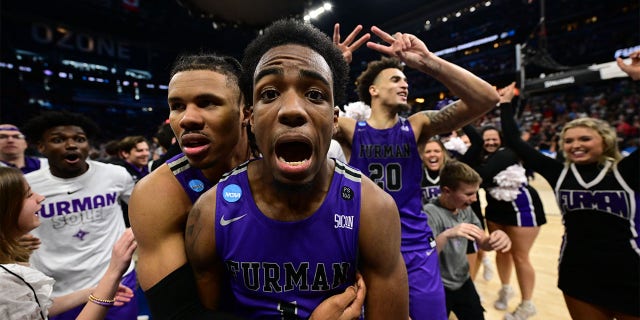 Let's take a look at four games to watch on Day 2 of the NCAA Tournament.
Here's to more Madness today. 
12 VCU vs. 5 Saint Mary's – 2:00 p.m. ET
Prepare yourself for a knock-down, drag-out fight in Albany, New York.
Saint Mary's enters the tournament fresh off of a beatdown at the hands of Gonzaga in the WCC Championship Game, but the Gaels are not to be taken lightly.
Making the NCAA Tournament for the second straight season, head coach Randy Bennett has a team that can shoot the three and defend the basket.
SEVENTH-YEAR GUARD LEADS COLLEGE OF CHARLESTON AGAINST SDSU IN NCAA TOURNAMENT: 'I'M YOUNG FOR MY AGE'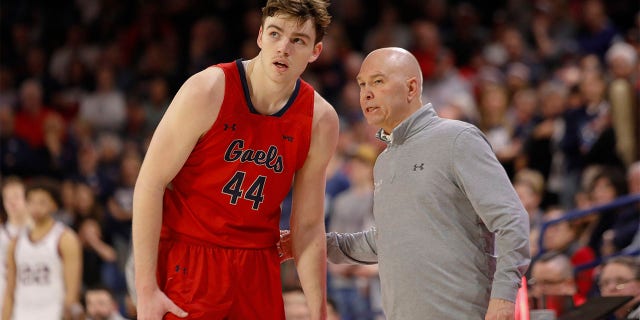 The Gaels are 39th in the country in three-point percentage (37.2%) and allow just 60.1 points per game defensively, fifth best in the country. 
They play slow – bottom 10 in pace, per ESPN – and average just 71.4 points per game.
Saint Mary's has a handful of impressive wins on their schedule, beating Oral Roberts, San Diego State and Gonzaga while hanging with Houston in December.
VCU comes into the tourney on a hot streak, winning nine straight, including a win over Dayton in the A10 Championship Game.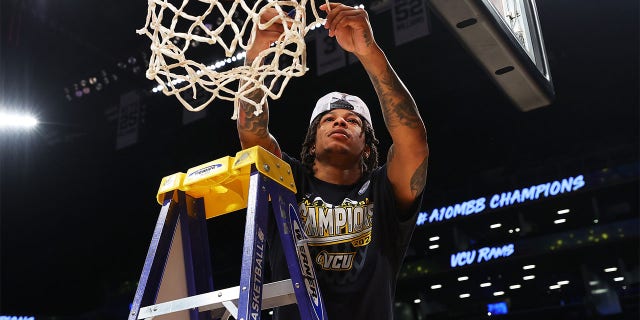 CLICK HERE FOR MORE SPORTS COVERAGE ON FOXNEWS.COM
The Rams are tournament legends – making the Final Four in 2011 – and will also lock you down defensively. 
Allowing just 62.9 points per game (24th in the country), VCU is led by junior guard Adrian Balwin Jr., who was named the Player of the Year and Defensive Player of the Year in the A10.
11 Pittsburgh vs. 6 Iowa State – 3:10 p.m. ET
An interesting matchup in Greensboro as the Panthers find their way into the tournament after beating Mississippi State in the First Four game.
It's been a heck of a turnaround for Pitt in Jeff Capel's fifth season as head coach. 
After going 11-21 in 2021-2022, Pittsburgh experienced a 12-game improvement, going 23-11 in 2022-2023.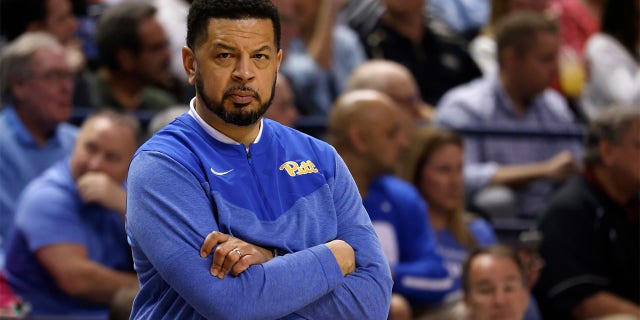 The Panthers take 25.4 shots per game from beyond the three-point line (37th in the country) and knock them down at a 36.2% clip.
KANSAS' BILL SELF TO MISS OPENING MARCH MADNESS GAME VS HOWARD
For Iowa State, they win on the defensive end, holding teams to 62.8 points per game and forcing nearly 17 turnovers per game, according to ESPN.
The Cyclones are led by two senior guards – Jaren Holmes and Gabe Kalscheur – who combine to average 26.3 points per game.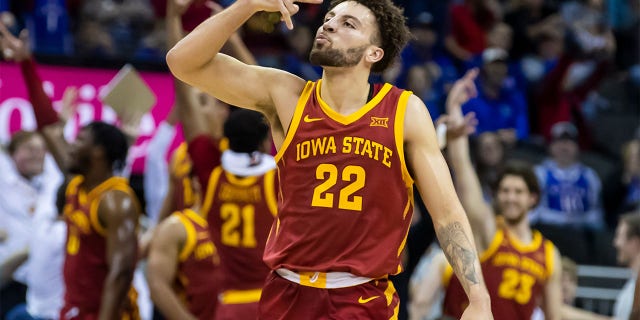 Iowa State can struggle offensively, averaging just 68.4 points per game.
The Cyclones have two starters from last year's team that made a run to the Sweet 16.
11 Providence vs. 6 Kentucky – 7:10 p.m. ET
John Calipari started off the season by imploring fans of the Wildcats to be patient. 
"I like the pieces," Calipari said in a video prior to the year. "We got the Player of the Year, we've got another first-team all-conference, we've got good young guys. But let me explain to you, and you know I'm honest about stuff. We're not where we need to be right now."
BAYLOR'S SCOTT DREW HELPS BROTHER'S GRAND CANYON TEAM AFTER ARRIVING TO NCAA TOURNAMENT WITHOUT EQUIPMENT
"And I'm looking at November and December saying, 'We could be a little shaky.'"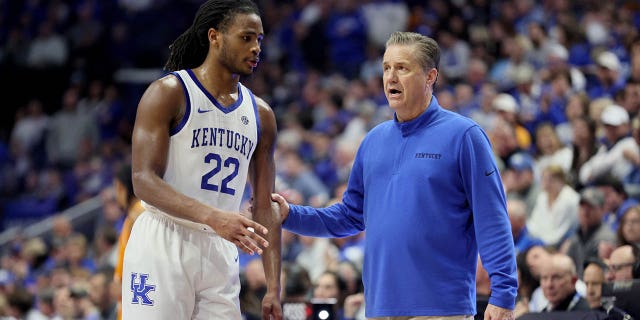 Calipari was right, as the preseason No. 4 team went 1-3 in the SEC to start the year.
But Kentucky righted the ship, finishing the season 12-6 in conference play.
They're led by reigning National Player of the Year Oscar Tsheibwe, who is averaging 16.5 points and 13.1 rebounds per game.
Don't forget, Kentucky was shocked by St. Peter's in the first round of the 2022 NCAA Tournament.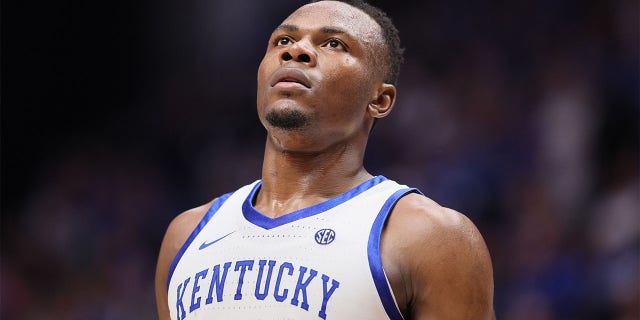 CLICK HERE TO GET THE FOX NEWS APP
The Wildcats will face a Providence team that can score, 36th in the country with 78.1 points per game.
The Friars are led by sophomore forward Bryce Hopkins – a Kentucky transfer – who leads the team in points (16.1) and rebounds (8.5) per game.
No. 13 Kent State vs. No. 4 Indiana – 9:55 p.m. ET
It's a matchup between two excellent players as Trayce Jackson-Davis of Indiana and Sincere Carry of Kent State square off. 
Jackson-Davis averages 20.8 points, 10.9 rebounds, 4.1 assists and 2.7 blocks per game and was named a first-team Associated Press All-American.
TEXAS A&M-CC TOPS SOUTHEAST MISSOURI STATE IN FIRST FOUR MATCHUP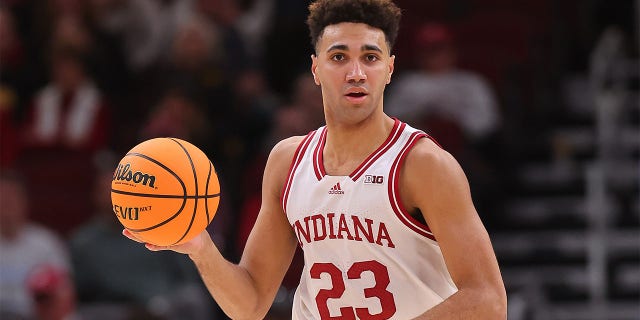 "I probably have pushed him harder than any player on this team, and I know there's been days that he's walked out of here thinking that, 'Hey, is this guy really in my corner, based on how he's pushing me?'" Indiana coach Mike Woodson said, according to ESPN. "But at the end of the day, he's gotten better as a player.
"We have benefited from it, you know, with our ball club, in terms of how we played as a team. And he's been the driving force behind it."
PITTSBURGH NARROWLY DEFEATS MISSISSIPPI STATE IN FIRST FOUR GAME
Carry leads Kent State, the MAC tournament champions, averaging 17.6 points and 4.9 assists per game.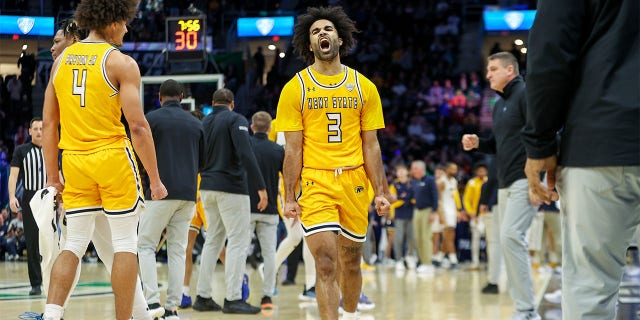 "He's the best player I've coached here at Kent," Golden Flashes head coach Rob Senderoff said Sunday."He's had an unbelievable career. Obviously, we all got ourselves to this point, but boy, did he carry us at a high, high level here throughout the year and especially up in Cleveland [location of MAC Tournament]."
Kent State is battle-tested, playing a tough non-conference schedule that included close losses to Houston, College of Charleston and Gonzaga.
The Hoosiers have had an up-and-down season, going 15-2 at home but 5-7 on the road.