Linda Martin thought she was being responsible by putting her nest egg in a safe deposit box where she wouldn't be tempted to touch it. 
She never imagined the FBI would seize her life savings.
"They didn't tell us why they took our money. They haven't told us anything as far as what we did wrong," Martin, 58, told Fox News. "We haven't done anything wrong. We work and we saved our money because we were trying to save and buy a house."
Two years later, Martin still doesn't know why her money was taken or if she'll ever get it back. 
THE FBI TOOK HER LIFE SAVINGS, BUT SHE HASN'T BEEN CHARGED. HEAR HER STORY BELOW:
WATCH MORE FOX NEWS DIGITAL ORIGINALS HERE
"The FBI, they feel like they can get away with anything," she said. "I just feel like it's unfair."
On March 22, 2021, the FBI seized Martin's and 1,400 other customers' safe deposit boxes from U.S. Private Vaults, a Beverly Hills–based company. The FBI took the $40,200 Linda was saving for a down payment on a home in addition to another $86 million in cash and tens of millions more in gold, silver, jewelry and other valuables from other safe deposit box renters. 
Martin found out about the raid while watching the local news with her husband. 
"I just couldn't believe it," Martin said. "I really didn't believe it. I sat down to start watching the news with him, and the FBI was raiding our private vault place."
Several months later, she received a notice stating that the FBI wanted to keep her money through a process known as civil forfeiture. Confused by the legal jargon, Martin chose to file a petition with the bureau, the first option listed on their notice, without realizing doing so conceded that her property could be forfeited and, consequently, allowing the FBI to determine if she could get her money back.
Martin told Fox News she hasn't received a determination.
She also said that to her knowledge, no one who had their assets taken have been charged with or even suspect of any crime. Rather, the FBI had been investigating U.S. Private Vaults, which shut down following the raid and pleaded guilty to conspiracy to launder drug money. 
"Unfortunately, this is legal," Institute for Justice attorney Bob Belden told Fox News. "Civil forfeiture is a process in the United States where law enforcement can take property from people who have never been charged with a crime." 
Last week, Martin and Institute for Justice filed a putative nationwide class action lawsuit seeking to help anyone who has had property taken by a government agency in the last six years and received a deficient forfeiture notice. 
FORMER FBI AGENT CONVICTED OF ACCEPTING $150K IN BRIBES TO PROVIDE CONFIDENTIAL INFORMATION
According to the FBI notice Martin received, her life savings were taken under administrative forfeiture, an action under the Tariff Act of 1930 that allows federal agencies to seize property without judicial involvement.  
"It's really a system where the agency is the not only the prosecutor, judge and jury," Belden said, "but also, a governor or a president thinking about giving a pardon." 
He said that in these types of forfeitures, law enforcement only needs probable cause that property is somehow connected to a crime in order to seize it. 
"Linda's case is a very good example of how that standard in real life is somewhat meaningless," he said. 
The FBI applied for a seizure warrant against U.S. Private Vaults in March 2021, but both the FBI and the United States Attorney's Office said in the application that agents would merely "inventory" box renters' property and that the warrant would "authorize the seizure of the nests of the boxes themselves, not their contents," according to Institute for Justice's review of the court documents.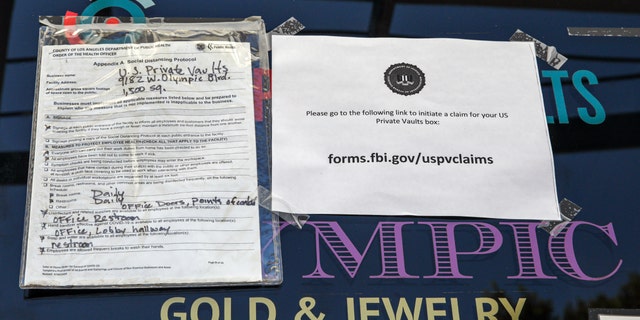 The FBI and the United States Attorney's Office didn't tell the judge that months prior, they had already planned to use civil forfeiture to seize all assets in customers' boxes worth over $5,000, the FBI's minimum monetary threshold for forfeitures, according to findings from Institute for Justice. 
"They had developed probable cause in their own mind before they knew anything about a single box owner," Belden told Fox News. 
FBI RAIDS TRUMP'S MAR-A-LAGO: 'UNPRECEDENTED' FOR AGENCY TO EXECUTE SEARCH WARRANT AGAINST FORMER PRESIDENT
An FBI spokeswoman previously said that the bureau broadly seized safe deposit boxes at U.S. Private Vault "based on allegations of widespread criminal wrongdoing" and that the seizure fell within the bounds of their warrant. But Martin said she never received an explanation.
Additionally, government agencies stand to gain from these types of raids, according to Belden. After an agency submits seized property to the Department of Justice's Assets Forfeiture Fund, the money is then returned to the agency to pay for "costs associated with accomplishing the legal forfeiture of the property," according to the DOJ. 
Belden said that just means more money in the agency's pocket. 
"It is a big incentive," he told Fox News. "It's a big incentive to forfeit property."
Using federal forfeiture records, the Institute for Justice calculated that from 2017 to 2021, Department of Justice agencies took in over $8 billion through forfeitures, with the FBI receiving $1.19 billion of that.
In a previous class-action lawsuit the Institute for Justice filed, a judge ruled in favor of a group of safe deposit box holders and found that the notices of administrative forfeiture sent by the FBI did not provide enough information to the plaintiffs about why and how their property was seized. The judge ordered the FBI to return the property to those named in the lawsuit or send a more detailed notice about the administrative forfeitures. The FBI returned the property. 
DOJ SUED FOR REFUSING TO EXPLAIN WHY IT IGNORED PROTESTS AT SUPREME COURT JUSTICES' HOMES
"We've taken to calling this, 'Take-now, explain-never forfeiture,'" Belden said.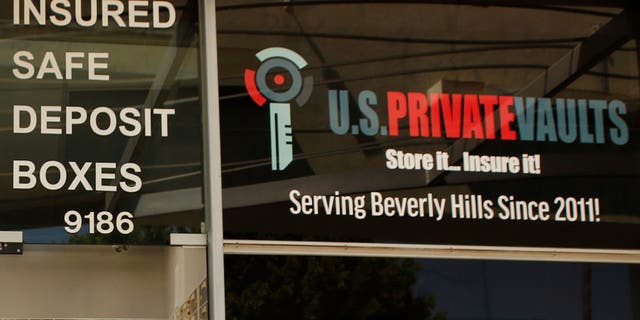 "Linda has no idea what they think she did wrong," Belden said. "It just illustrates what we think is happening to hundreds or thousands of people in other states throughout the country."
Martin chose to file a class action lawsuit in hope of retrieving not only her property, but the property of anyone who has fallen victim to administrative forfeiture. 
CLICK HERE TO GET THE FOX NEWS APP
"I felt misled. I felt angry," Martin told Fox News. "I'm advocating for just not myself, but for everyone, because there's a lot of people that don't know what to do."
"We're just trying to get justice," she added.
Neither the FBI nor the U.S. Attorney for the Central District of California returned Fox News' request for comment. 
To watch the full interview with Martin and Belden, click here.