Even after 40 years of its release, Shekhar Kapur's directorial debut Masoom still hasn't lost its relevance and touches the same emotional chords of love and loss that it did in the '80s. He is one of those few directors who has never trodden the same path and, over the years, made a variety of films like Masoom (1983), Mr India (1987), Elizabeth (1998), Bandit Queen (1994), The Four Feathers (2002), among others. In an exclusive telephonic interview from Dubai, he talks to us about his latest film What's Love Got To Do With It? Edited excerpts from an interview: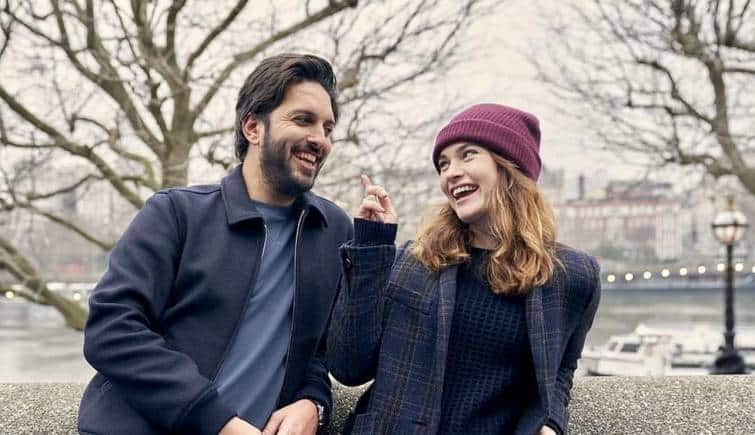 Lily James and Shazad Latif in a still from 'What's Love Got to Do with It?'
While this film is a rom-com, it isn't confined to that genre, it has identifiable characters in not just the protagonists but also the supporting actors.
Yes, it is a rom-com because films get defined like that in their marketing. I've never ever, in any of my films, done a genre definition. Mr. India is a rom-com, yet it gets called a superhero film, but it was about the relationship between Sridevi-Anil Kapoor, so a rom-com, right?
The reason why What's Love Got To Do With It? feels like it's beyond a rom-com is because I always worked with actors and got real performances from them. So, within the rom-com, there are some real performances and some very real issues, about family, about the new dating app trends. The conversations I had with Lily James upfront was about how the new generation is confused how to find love and what love is. She said, 'Tell me about my character,' and I said, your character is in a tumble dryer going round and round and not knowing how to find love. You need stillness, and patience to find it. You can find it any way that you want — I am not saying dating apps are wrong. You guys are doing it and it's a modern way to find intimacy. But can you find intimacy? I am not sure. Can you find it in arranged marriages? I am not sure of that either. So, I wanted to present some real issues today that young people are facing in finding love and in finding a sense of intimacy because intimacy is a fundamental human emotion.
In the age of Tinder, Bumble and the likes, a film on love, marriage, arranged-assisted — what made you think it would work?
In this post-COVID world, we are all looking for an emotional outlet for ourselves. I have gone through two years of being separated from my family. I was making the film in London when people were dying of COVID in ambulances while going to the hospitals and it was the worst time slab. I was aware that when this film comes out, it will address a post-COVID society. I realised when I was looking at the Oscars, that everybody was crying and thanking their families and loved ones, nobody was thanking their agents. Post-COVID, families and intimacy have become a big thing. So, I pretty much knew that this is the world that we are facing, and this is the world where we have to present a film in the guise of a rom-com, a film about love, intimacy and family. Right from Masoom onwards, the films I have done have been about emotions, because emotion drives storytelling.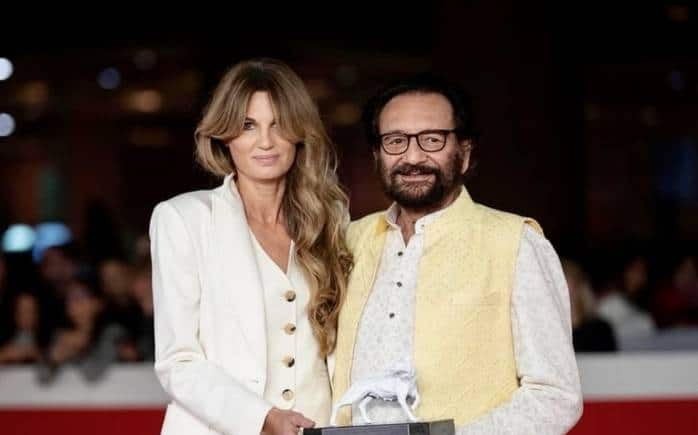 Jemima Khan and Shekhar Kapur.
What about Jemima Khan's script interested you the most?
Her script allowed me to do what I did. Yes, a director brings their own life and emotion to a script but you can't do it without a good script. I give a lot of thanks to Jemima Khan who gave me the base on which I could express myself.
After Bandit Queen, you left India and debuted on the global scene with Elizabeth (nominated for seven Academy Awards and the 2007 sequel won the Oscar for Best Costume Design), tell us about it.
After Bandit Queen, I decided that I wanted to go out to Hollywood and work there, because India was not getting a variety of stories at that time. Now it is different. When I went abroad, people said that I got Elizabeth because of Bandit Queen and the attention at Cannes. But it didn't. It got me attention, but nothing else. I stayed for two years in Los Angeles, sleeping on carpets, trying to find out what I can do and how I can do it. In all the discussions I had, came Elizabeth. They asked me and I said yes. But then I went home and thought, Arre yaar yeh kya kar diya. Yeh kaise banaunga main? (What did I do, how will i make this film?) This historical drama? I didn't even like history. So, I called Tim (Bevan) and said, this is the most boring genre for me, all this costume drama. I was waiting for him to say no to me and my agent kept saying, 'Say yes to this'. I told Tim, 'There is only one British film I've liked in the last few years and it was Danny Boyle's Trainspotting'. He said he loved that, too. So I said, I can make this film like the Trainspotting version of the costume drama. He said, 'Yes, we've seen Bandit Queen and we want someone like you who breaks all the rules of cinema'. That's why I did Elizabeth. Because somebody allowed me to break all the rules of cinema.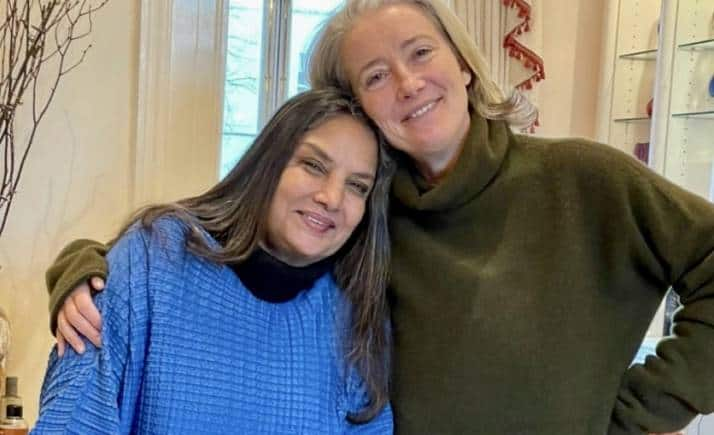 Shabana Azmi (left) and Emma Thompson star in Shekhar Kapur's 'What's Love Got to Do with It?' (2023)
You were kind of responsible for Cate Blanchett's stardom.
I almost got fired because I could not make up my mind who was playing Elizabeth. And at that time, almost every big star wanted to play her. I saw Cate Blanchett in one promo reel. And I said, here is the actor I am looking for. I know it because she looks of today and of yesterday, both of the human and of the spirit. There was something about her. The team said okay but they'd have to audition her. So, Cate came for the audition, and I did one thing – I only gave her the lines, not to the other girls! My agent called me to say that if I kept asking for a new girl that nobody knows, I'd be fired and they'd take somebody else. And I was like, 'Arra dekh lange aisi vi (we shall see)'. So, Cate Blanchett became the Cate Blanchett because of this one Punjabi line that I said.