NEW
You can now listen to Fox News articles!
This March 19 will mark 20 years since the beginning of the Iraq War, one of the longest wars in American history. Today, while most Americans have come home from Iraq, a small number of troops are still deployed in the country to fight terrorist organizations like ISIS that remain active in the region. But for most of us, the Iraq war has faded from memory.  
For thousands of American families, though, the scars of that war will never fade. For those whose loved ones went to Iraq and never came back, or came back with severe injuries inside or out, the effects have been felt long after the headlines and news cameras moved on. We cannot allow their struggles to be forgotten. 
Iraq is not the same country it was two decades ago, and neither is the United States. This anniversary of the war comes at a time of political polarization, and the legacy of the war itself is being hotly debated. No doubt plenty of people will be writing articles and going on TV arguing about whether we should have gone to Iraq in the first place, whether the war was handled correctly, and whether we should still have any troops at all there today. Candidates for office will blame each other for who supported what and when. I'll leave all that to the politicians and the pundits. But there should be one thing we can all agree on: those Americans who made the ultimate sacrifice in Iraq deserve our honor and respect.  
SENATE ADVANCES BILL TO REPEAL DECADES-OLD IRAQ WAR AUTHORIZATIONS
For me, the Iraq War ended in August 2004. That was when I lost my brother, Caleb Powers, and my fiancé, Richard (Rick) Lord, in the span of just two days. Caleb was killed in action on August 17, and Rick on August 18. All of us were Marines, although my enlistment was winding down. Rick and I had first met at the rifle range in Cherry Point in 2002. We shared a child together, and were planning to get married as soon as our deployment schedules lined up. 
When I got confirmations of their deaths, one after the other, my world closed in on itself. All of the bigger issues about the war suddenly didn't matter anymore – as much as we'd thought about them to begin with. For Caleb, Rick and me, putting on the American uniform meant knowing that we would obey our oath and our orders, willingly fight for freedom and possibly pay the ultimate price. Two of us did. As a survivor, I knew then that my life had changed forever. 
CLICK HERE TO GET THE OPINION NEWSLETTER
I took a new job with the Veterans Health Administration, helping returning vets and their families. Inspired by Rick and Caleb's memory, I wanted to treat every returning vet I worked with as I would have wanted my fiance or brother to be treated if they came home. I loved the work – I still do – but eventually I realized there was still more I could do. I wanted to pay forward to other veterans and grieving families the support I was fortunate to have.  
In 2019, I found the Travis Manion Foundation. The TMF president, Ryan Manion, lost her brother in combat, too. Their focus, through efforts like the Spartan Leadership Program, is fostering growth and leadership among veterans and families of the fallen, and empowering them to lead in their communities by mentoring, service projects and other activities.  
By working together – whether it's cleaning up a neighborhood or climbing a mountain – veterans are able to form new bonds and work through whatever they might be carrying. My work with TMF challenged me, and in the challenge, I found a renewed sense of mission, just like I'd had in the Marines. TMF's mission is to harness the strength of veterans and families of the fallen to make a difference in our communities and build a legacy bigger than ourselves. 
CLICK HERE TO GET THE FOX NEWS APP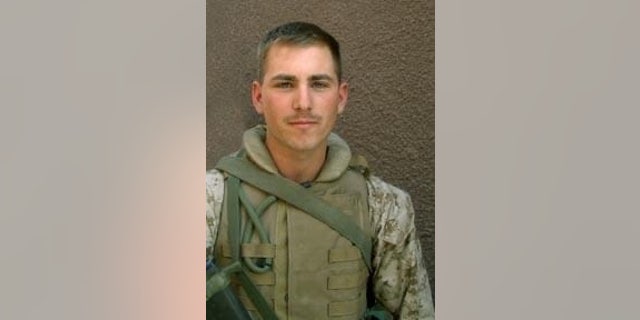 It reminded me of what Caleb, Rick and I signed up for in the first place. We fought for freedom and the American way of life. That's bigger than any petty political squabble. In fact, Americans enjoy the freedom to argue about politics thanks to the dedicated men and women of our armed services.  
As the twentieth anniversary of the start of the Iraq War comes around, we can debate the war's legacy and what it means for the future of American foreign policy. But remember who stands ready to protect our freedom to have those debates, and remember those who died to keep that freedom safe. It's up to us to honor them, in our own way, by trying to make the country they died for a better place.