[ad_1]

Hello, and welcome to this week's selection of top stories in pictures.
Above, following a record-breaking wet winter, snowpack in southern Sierra hits all-time record levels. How deep is that?
::
The big news this week was that it came and went uneventfully, as politics go. The anticipated "PROTEST," as Donald Trump called for over the weekend, did not materialize. Neither did his arrest. The ex-president is in Florida, waiting out the possibility of criminal charges in New York. And if he gets arrested, he wants protests.
::
A sweeping three-day Los Angeles Unified School District strike that shut down Los Angeles public schools ended Thursday — with a tentative agreement. The massive strike brought out hundreds of LAUSD "essential workers" — the bus drivers, cleaning staff, entry gate supervisors and the fearless lunch ladies — to join wet, cold picket lines across the city while Mayor Karen Bass mediated the bargaining.
While the parents scrambled to care for their children missing three days of school, the disruption affected not only the students' educational but also their nutritional needs.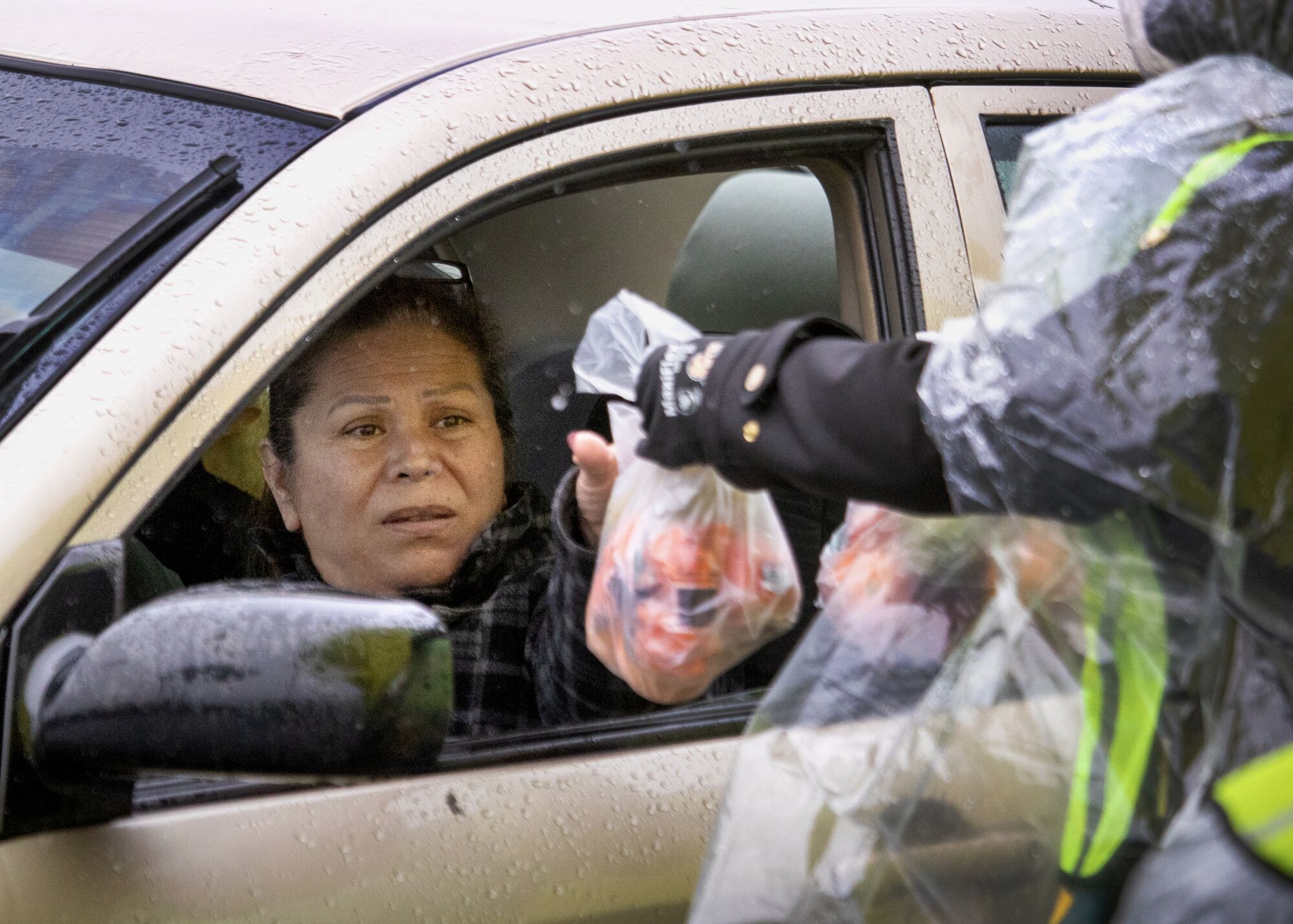 ::
In an attempt at increasing police accountability, a watchdog group has created a "first-of-its-kind" website, Watch the Watchers, with names and photos of every LAPD police officer. The public-records release also accidentally included photos of undercover officers.
Now three LAPD officers are suing the owner of another site, killercops.com, who they say put a "bounty" on them.
::
The latest storm to hit California was one of the wildest on record as it featured a bomb cyclone and floods. At least five people have died. A California town was engulfed in floodwater, but residents feared what would happen if they fled. Some say that the flooding in Pajaro could have been avoided and that racism and neglect might be the reason that it has long languished in the shadow of nearby Watsonville. After the flood, in Pajaro, children and teens remain displaced.
The record storms accomplished further unexpected damage when floodwaters undermined a section of aqueduct in Owens Valley, threatening a Los Angeles water lifeline.
+
As other parts of the state bore the brunt of this week's rainstorms, a small but mighty tornado ripped off parts of a Montebello building, sending debris flying.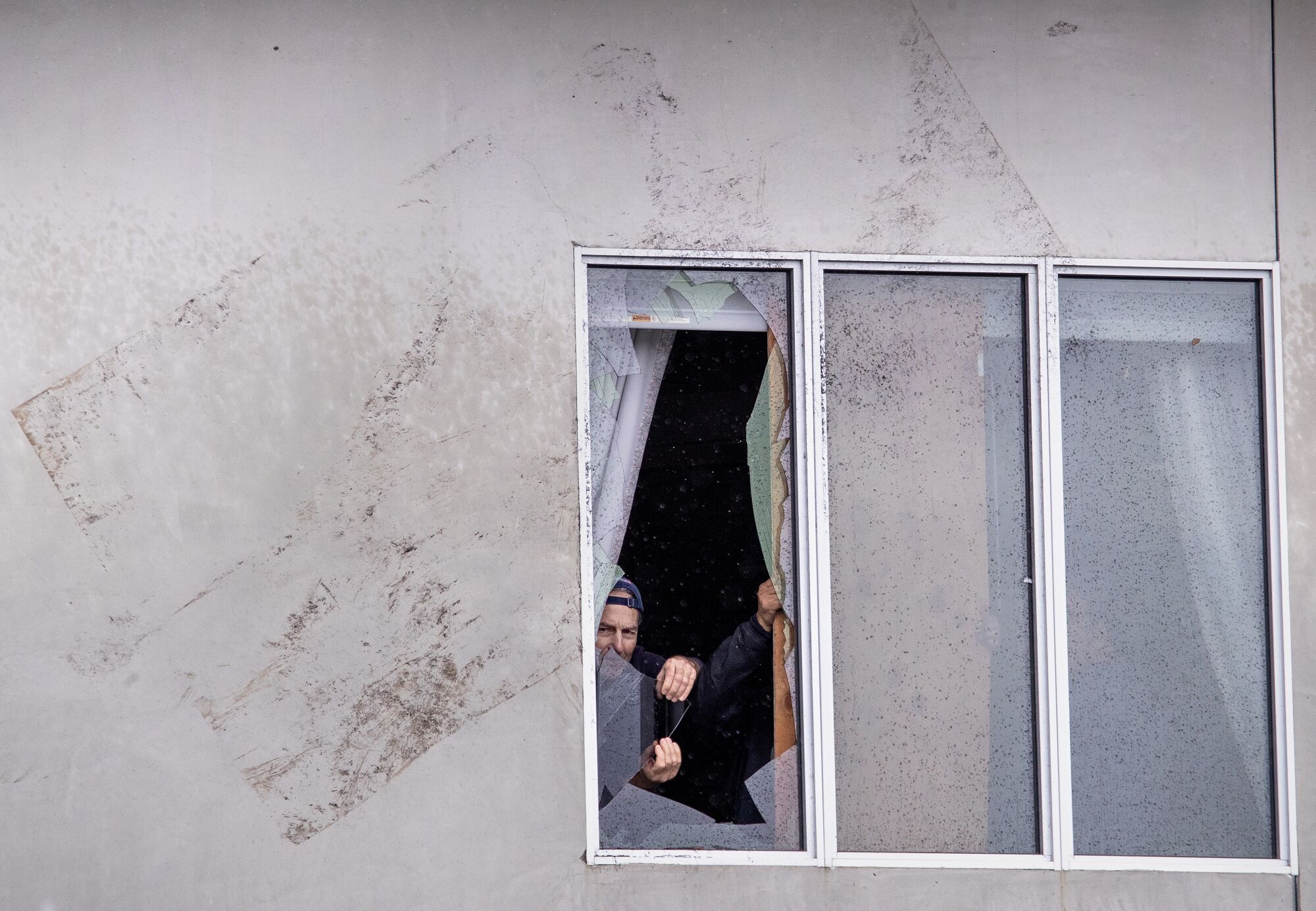 ::
Thanks to the rains in parts of (formerly) parched California, farmlands are used to soak up stormwater and replenish depleted groundwater, as excessive pumping has long been depleting aquifers in California's Central Valley. On Friday, Yolo County's now green Dunnigan Hills became a backdrop to Gov. Gavin Newsom's announcement of rolling back California most severe drought restrictions.
::
This week marks the 20th anniversary of U.S. military operation Shock and Awe, which blasted off the violent, eight-year Iraq war. Although the conflict officially ended in 2011, today — 20 years later — "it still weighs on Iraqis whose lives were destroyed and a Middle East that remains convulsed, along with Americans shocked at the humanitarian and moral disaster it became and the balance of power it wrought in Washington."
::
Wonder what Angelenos think about the start of Mayor Karen Bass' tenure? L.A. strongly approves of the mayor but remains skeptical about fixing homelessness as unhoused people are abruptly moved from one hotel to the next.
::
As with any effort, "One step at a time, just one step at a time" works best. More than 20,000 participants took to the streets on Sunday for the 2023 L.A. Marathon and pounded the pavement through some of the city's most iconic neighborhoods, including Chinatown, Hollywood and Beverly Hills.
::
Finally, Southern California can look forward to a mostly dry and sunny weekend for outdoor play.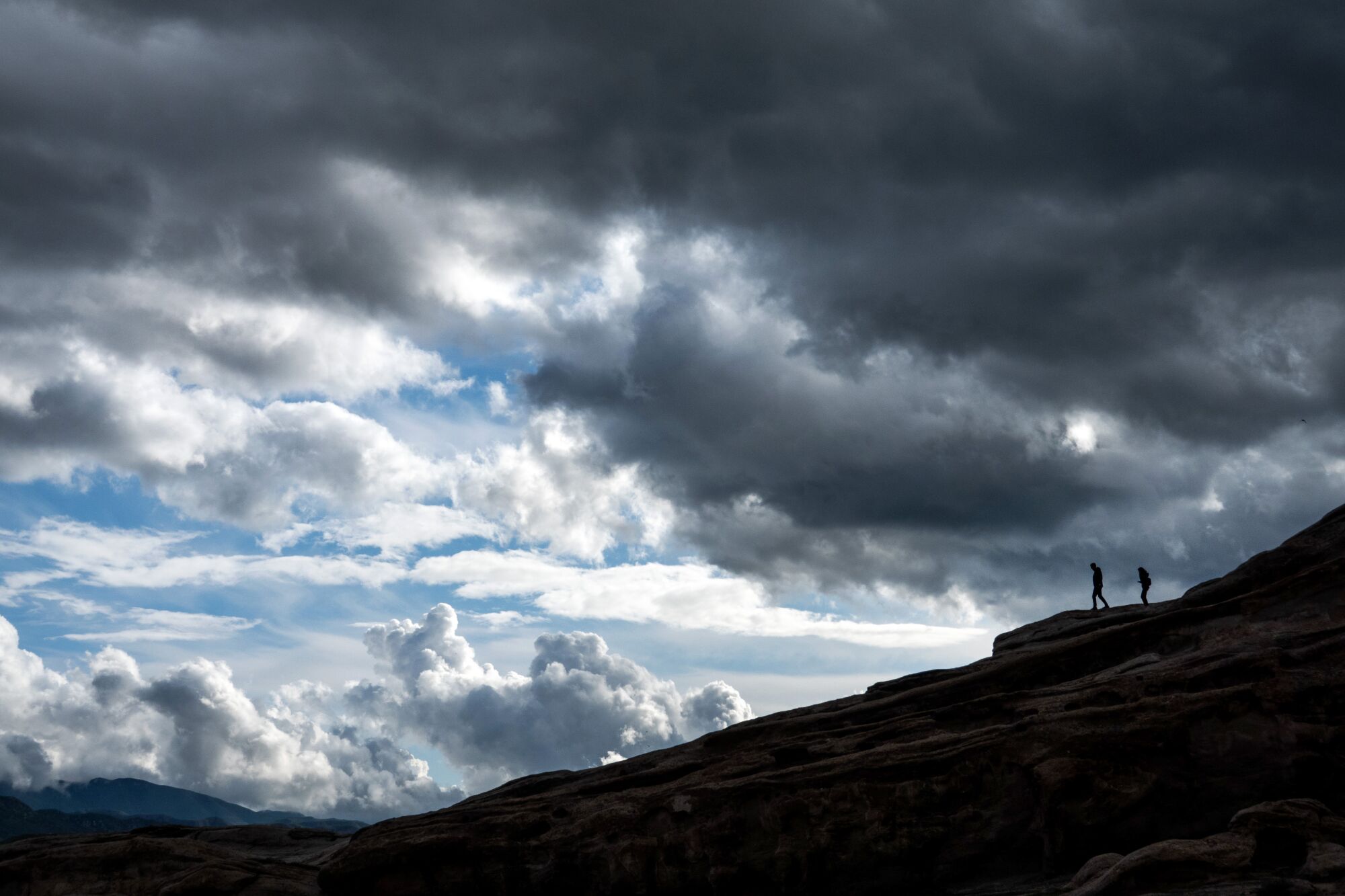 ::
[ad_2]

Source link