[ad_1]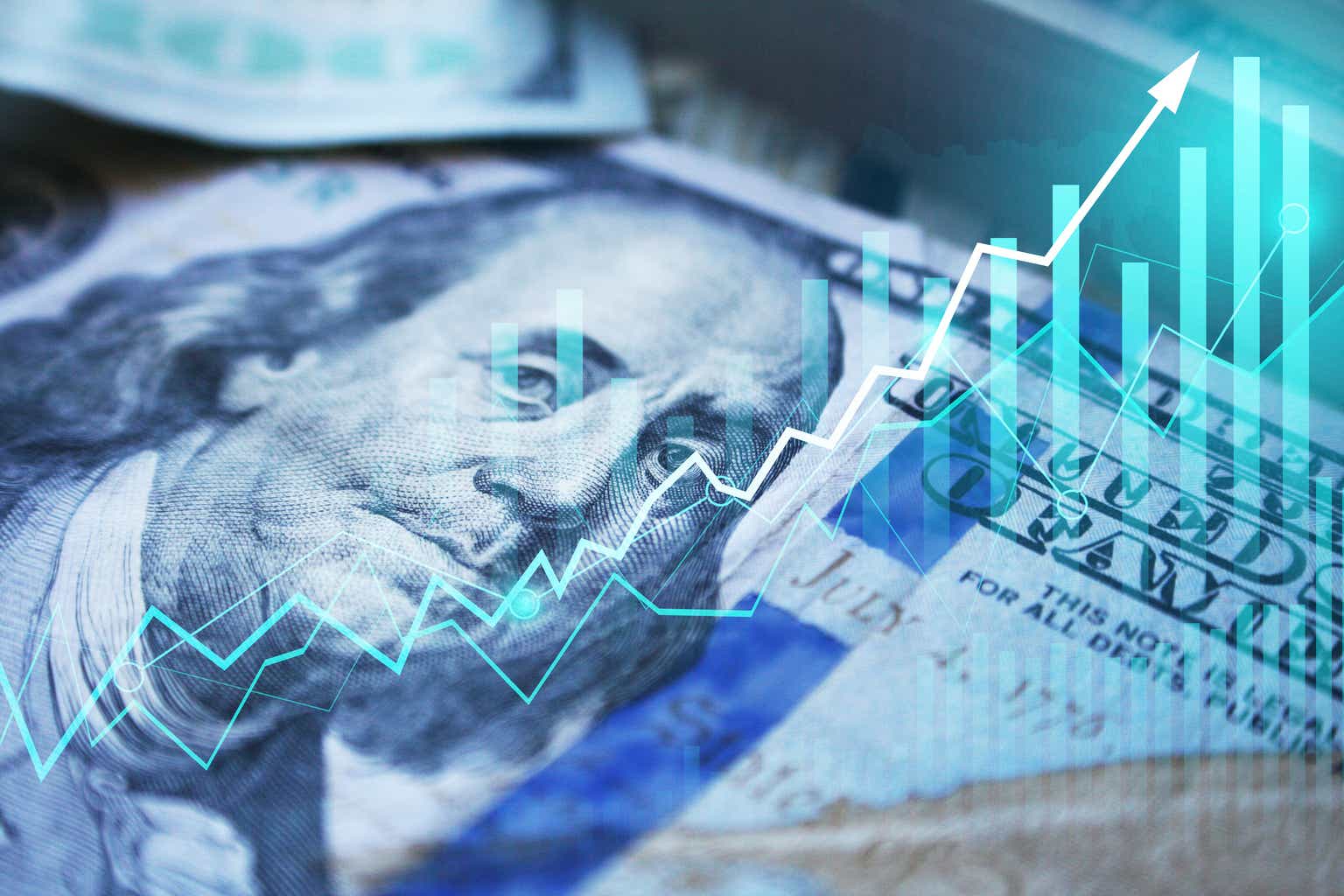 This article was first released to Systematic Income subscribers and free trials on Mar. 26.
Welcome to another installment of our CEF Market Weekly Review where we discuss closed-end fund ("CEF") market activity from both the bottom-up – highlighting individual fund news and events – as well as the top-down – providing an overview of the broader market. We also try to provide some historical context as well as the relevant themes that look to be driving markets or that investors ought to be mindful of.
This update covers the period through the fourth week of March. Be sure to check out our other weekly updates covering the business development company ("BDC") as well as the preferreds/baby bond markets for perspectives across the broader income space.
Market Action
CEFs were relatively flat this week in aggregate, however the price action was relatively unusual. Even as most sectors enjoyed higher NAVs, discounts mostly widened.
Month-to-date, higher-quality / longer-duration sectors like Munis have outperformed on the back of lower Treasury yields. Preferreds are bringing up the rear though not by much with the REIT sector only slightly better in total price terms.
Fixed-income CEF sector discounts remain attractive as they have been wider only relatively briefly over the last decade.
There are now quite a few sectors with the discount in double-digit figures which are also at low discount percentiles, meaning the discounts are both wide in absolute terms and wide relative to the history of the sectors themselves.
Municipal CEF discounts look particularly attractive. The average discount in the sector is slightly wider of 10% – an extremely unusual situation. Worsening macro conditions are likely to result in lower longer-term rates, widening credit spreads and lower Fed policy rates. All of these should benefit Municipal CEFs, allowing them to outperform. Their recent outperformance as highlighted above is an indication of what is likely to happen if the current situation gets worse. The sector's wide discount suggests investors are looking at the sector with a rear-view mirror of unattractive performance since 2022.
Market Themes
Since the start of 2022 many CEFs cut their distributions. This was particularly the case for funds and sectors having primarily fixed-income assets such as bonds. Because the vast majority of leveraged CEFs use floating-rate leverage instruments, rising short-term rates squeezed net income of these funds. The chart below shows how a number of CEF sectors with this profile responded in terms of their distributions.
Over the past several months the rise in short-term rates has leveled off as the Fed scaled down the pace of hikes. Both the market and the Fed expect very little further upward movement in short-term rates. And, in fact, the market expects short-term rates to fall by around 1% by the end of the year and another 1% over 2024. The Fed expects a less immediate drop-off in the policy rate, though we should remember it was wrong on the way up, expecting to keep rates low for longer.
If the market is right, investors should expect a partial reversal in the distribution dynamic we saw since 2022. Specifically, we can expect a drop in net income for floating-rate assets such as loan CEFs and a rise in net income for sectors like the ones in the chart above.
Another important dynamic is that the pivot to lower short-term rates is likely to pull longer-term rates lower as well. We saw a preview of this recently as 5Y Treasury yields fell around 0.9% over March. This means that CEFs with fixed-income assets will not just benefit from improved net income but may also benefit from lower longer-term rates. For example, over the past month High-Yield bond CEFs have outperformed Loan CEFs by around 1%.
The takeaway here is that investors who pivoted sharply to CEFs with floating-rate assets should consider diversifying into fixed-rate assets that were on the wrong end of the rate trend of the last 15 months.
Market Commentary
Apollo Credit CEFs (AIF) and (AFT) released shareholder reports. AIF net income rose by 32% for the 6-month period ending Dec-22. This should rise a further 10-15% given the lag in how short-term rates translate into net income and the fact that the shareholder report is both late and not very granular as it covers 6 months up to December.
The fund raised its distribution 5 times over the past year for a total of 44%. It's currently staying ahead of its last reported net income of $0.103 vs. current distribution of $0.122. This suggests we shouldn't expect further sizable hikes as net income will be catching up with the distribution through the next shareholder report. AIF remains in the High Income Portfolio.
We saw a couple of sizable hikes for the Morgan Stanley Emerging Market Debt CEFs (EDD) and (MSD). EDD has a local-currency focus while MSD holds hard currency bonds. Both trade at substantial discounts due, in part, to their relatively low yields. It's always hard to have a lot of conviction in local-currency bonds because the returns depend primarily on what the dollar does.
During periods of stress the dollar tends to rally and this exacerbates drawdowns for local-currency EM bonds, creating a kind of one-two punch of poor performance. Historically, EM currencies have also depreciated relative to the dollar which created a significant drag on returns of funds like EDD, EDI and EDF. Over the last 5 years their total NAV CAGR is -4% to -7%. None of these funds stands out in terms of alpha. Current EM bond prices are fairly depressed and the sector is a bit cleaner with both Ukraine and Russia effectively out of it. Plain ETFs like CEMB, HYEM or EMHY are worth a look in the hard-currency EM space.
BlackRock Muni CEF (BMN) was added to the CEF Tool. There are few aggregate statistics about the fund on its website. What's interesting is that it's a target term CEF with a 2037 date. Term CEFs have been popular in recent issuance (e.g. PDO, PAXS, NPCT). Given it's BlackRock, we wouldn't put a lot of faith in this element; however, target term CEFs do tend to terminate more often than plain term CEFs for the simple reason that their assets mostly mature around the termination date. The discount is on the expensive side so far at just 2% and it will likely widen over time closer to the sector average.
Stance And Takeaways
In line with our comments above about the eventual Fed pivot and the valuation of the Muni CEF sector, we made a marginal rotation towards Muni CEFs across two of our Portfolios. The Fed will pivot eventually even if there is some disagreement about when that happens. That dynamic should particularly benefit Muni CEFs through a drop in short-term rates (which will lead to higher net income), likely drop in longer-term rates (which will lead to NAV gains) and a widening in credit spreads if macro conditions continue to deteriorate (which will lead to outperformance given the higher-quality profile of Munis).
[ad_2]

Source link