[ad_1]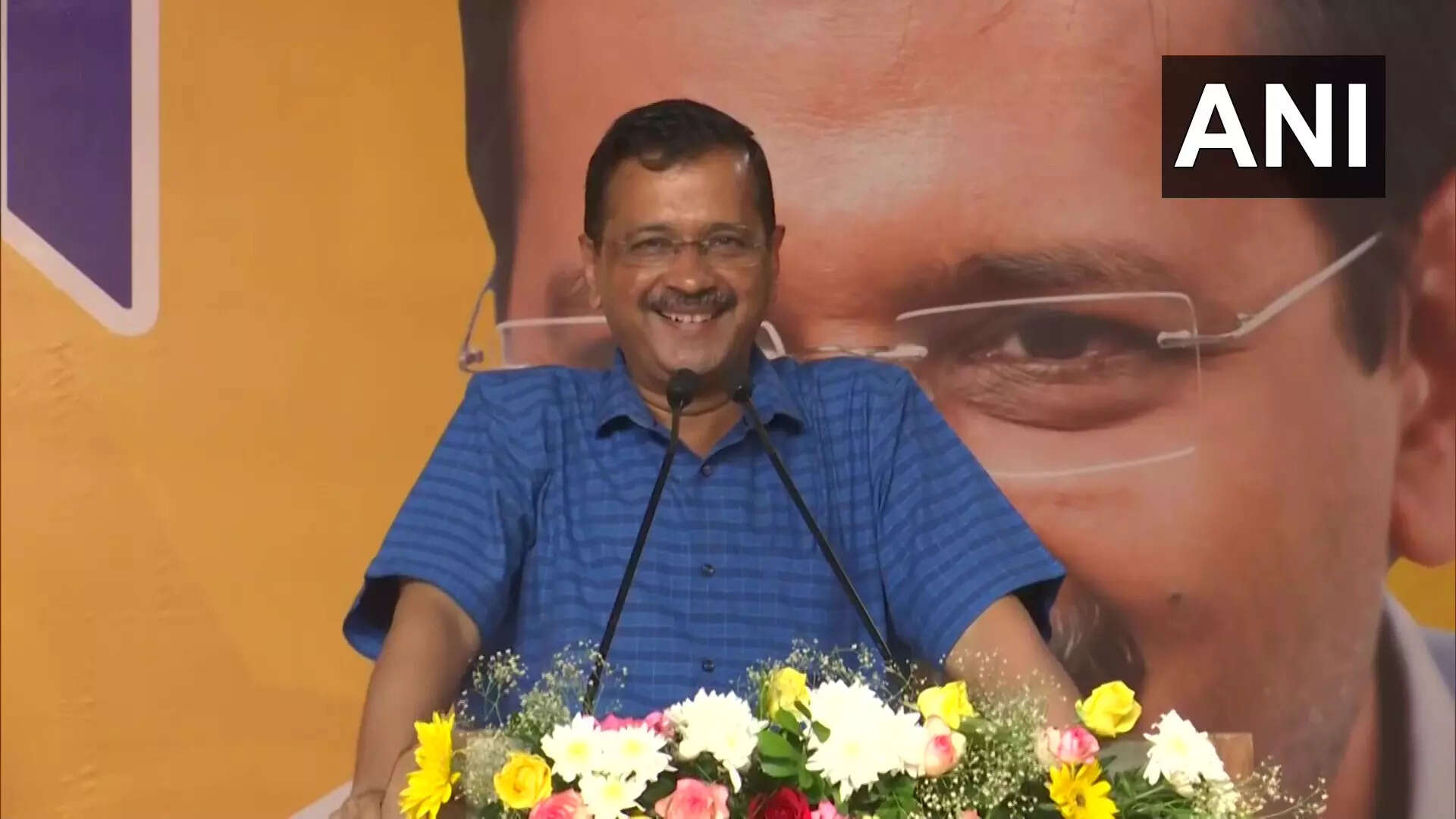 GUWAHATI: Delhi chief minister
Arvind Kejriwal
on Sunday said that aspirational youths of 21 st century India want an "educated" Prime Minister to lead the country towards development.
Kejriwal, while addressing an AAP rally here, said an "educated" PM would not have brought controversial farm laws and demonetization. He said Modi was misled by others, who took advantage of his "educational standards".
The Delhi CM's comments came after Gujarat High Court directed him to deposit Rs 25,000 for seeking information on Prime Minister Modi's educational qualification under the Right to Information (RTI) Act.
"Prime Minister of a country like India should be educated. This is 21 st century India. The youths are aspirational, who believe in science and technology. They want jobs for themselves and development of the country. Development is possible only under an educated Prime Minister. Less educated or unlettered PM cannot take the country in the path of development," Kejriwal said.
Kejriwal said that in a "poor country" like India, being unlettered is not a crime. He however hoped that at least the Prime Minister of the country should be "educated". "I listened to the Prime Minister's speech saying that he only went to a village school and after that he did not attain further (higher) education. Ours is a very poor country and due to poverty many could not go to school and attain education. But at least the Prime Minister should be educated," he added.
A couple of days after Assam CM Himanta Biswa Sarma threatened Kejriwal with a defamation suit if the latter calls Sarma corrupt in the Guwahati rally, the AAP leader on Sunday extended an invitation to the Assam CM to have tea and lunch with him at his Delhi residence.
"People of Assam are very good and they know how to welcome their guests. Himanta should learn hospitality from them," Kejriwal said.
Punjab CM Bhagwant Mann, who accompanied Kejriwal, "guaranteed" to transform Assam, if Aap voted to power in the northeastern state.


[ad_2]

Source link