[ad_1]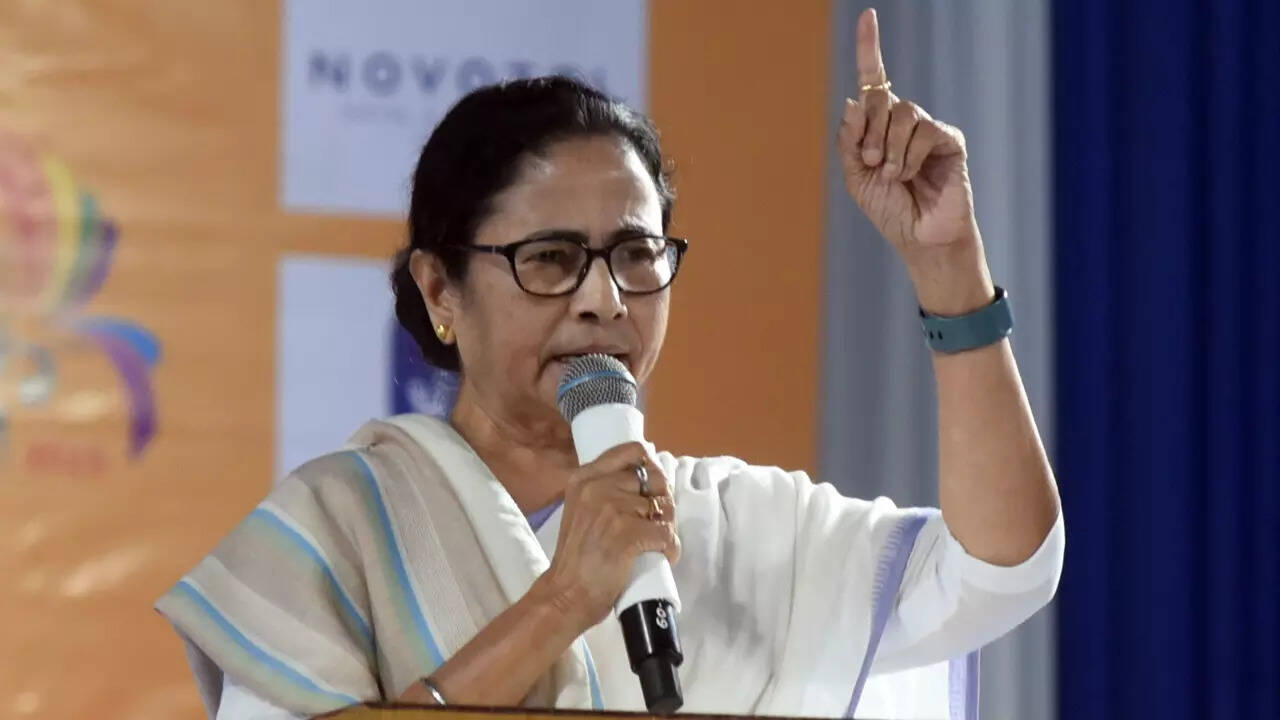 DIGHA: West Bengal chief minister
Mamata Banerjee
on Tuesday asserted that she would not let rioters go scot-free and strict action will be taken against them.
Addressing a rally in Purba Medinipur district, Mamata Banerjee alleged that the
BJP
was maligning the name of Lord Ram by organising violence during Ram Navami processions.
Clashes were reported in Hooghly and Howrah districts during Ram Navami processions over the last few days.
"The BJP is behind the violence in Hooghly and Howrah. They had brought in hired 'goondas' from other states to unleash violence in Bengal, which is not in our culture. They are defaming the Hindu religion by pitting one community against another. But rioters have no religion, they are just political goons. I appeal to everyone to maintain calm," she said.
Taking a dig at Union home minister
Amit Shah
, without naming him, she said, "The BJP said if the party comes to power in Bihar, it would hang rioters upside down. Then why are they not doing that to their goondas who are fomenting trouble in Bengal? Charity begins at home."
Shah had made the remark during a recent public rally in Nawada district of Bihar, which has also witnessed communal clashes during Ram Navami.
Taking potshots at the CPM, she alleged that 'Baam' (Left) and 'Ram' (BJP) have joined hands against the TMC.


[ad_2]

Source link