[ad_1]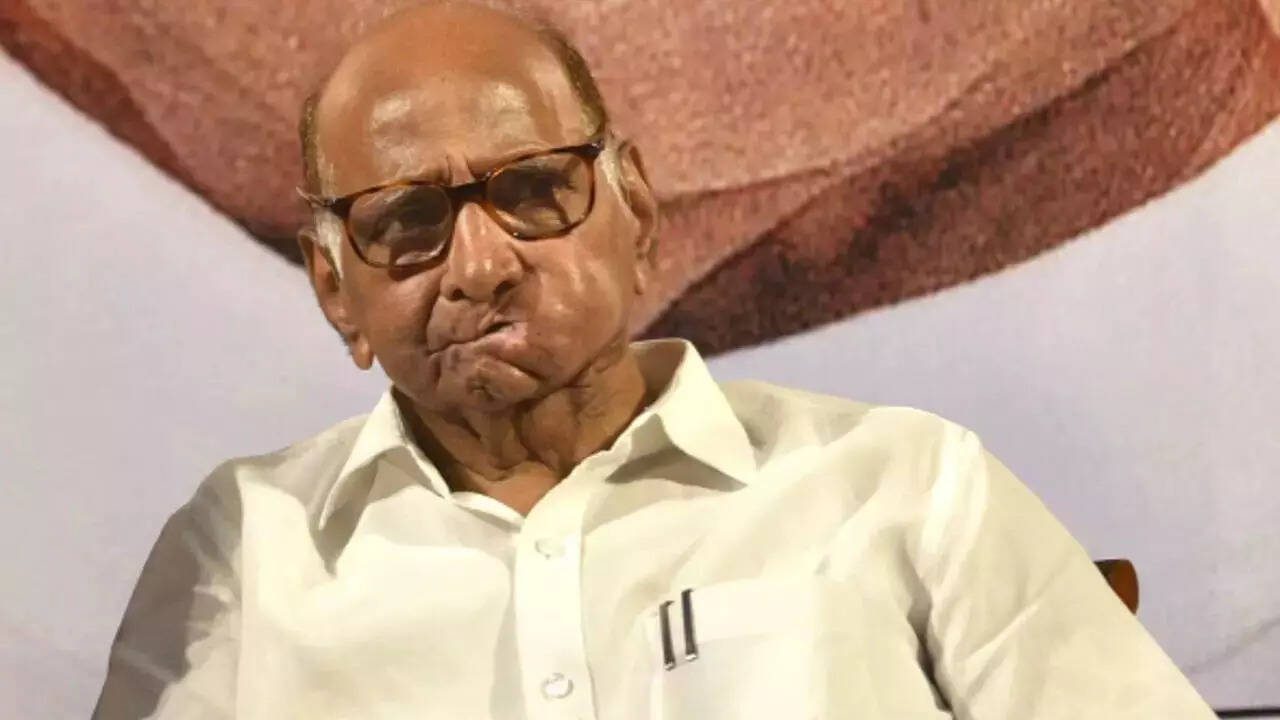 MUMBAI: The
Bharatiya Janata Party
was keen on a post-poll alliance with the Nationalist Congress Party (NCP) in 2019, but its party president
Sharad Pawar
made it clear to Prime Minister Narendra Modi that there can be no truck with the saffron party.
In his revised autobiography 'Lok Majhe Sangati', which focuses on events post-2015, released on Wednesday, Pawar also admitted that there were informal talks between some NCP and
BJP
leaders after the 2019 assembly polls in Maharashtra when there was uncertainty over government formation.
"The BJP started exploring whether there could be any possibility of an alliance with the NCP, but I was not involved in the process. This was only BJP's desire and there were no formal talks with the BJP. But there were informal talks between select leaders from the two parties," Pawar wrote.
He said since the NCP had little interest, it decided not to go with the BJP. It was necessary to state this very clearly to the BJP. Accordingly, he met Prime Minister Narendra Modi during the winter session of Parliament in November 2019, Pawar wrote in the book.
The NCP leader met Modi on November 20, 2019, and apprised him of farmers' distress in Maharashtra when President's rule was imposed in the state. Pawar then had refused to comment on what transpired between him and Modi as there was uncertainty over government formation in the state and the NCP, undivided Shiv Sena and Congress were in talks of an alliance.
"I met Modi and told him very clearly that there could be no political truck between us (BJP and NCP). But while I was saying this, it has to be noted that there was a section of leaders in the party who wanted ties with the BJP," Pawar said in his book.
Pawar's nephew Ajit Pawar broke ranks and took oath as deputy chief minister in the short-lived Devendra Fadnavis government.
During the time of Atal Bihari Vajpayee too, the BJP wanted an alliance with the NCP which was in its nascent stages, Pawar claimed.
Even in 2014, there were attempts by the BJP to have NCP in its camp, Pawar added.
The BJP was the single largest party in the state after the 2014 assembly polls but fell short of majority. The Shiv Sena, BJP, Congress and NCP had contested separately in assembly polls.
"I was not present during the 2014 talks with the BJP, but I was aware of it. But suddenly, the BJP mended its ties with the Shiv Sena which even became part of the government. With this our leaders realised that it was not appropriate to trust the BJP," Pawar said.
Springing a surprise, Pawar on Tuesday announced at the book release that he would be stepping down as chief of the NCP, the political outfit he founded and helmed since 1999.


[ad_2]

Source link