[ad_1]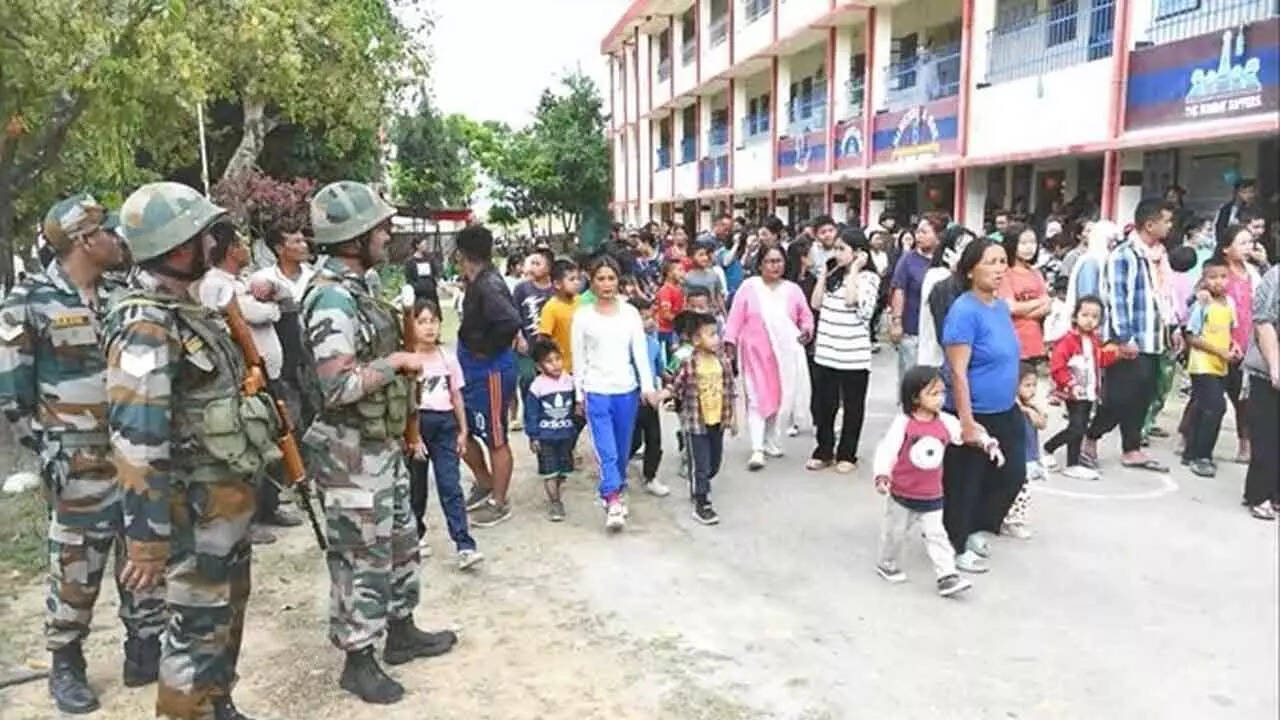 NEW DELHI: With no violence reported in the past 24 hours across
Manipur
, the focus of the state administration on Monday turned to making arrangements for the return of locals who had taken shelter in camps, back to their homes.
"As many as 20,000 of the 35,000 local residents — including both Meitis and the tribals — who were in the camps (including those of the security forces) were on Monday safely facilitated back to their homes. In fact, Meitis escorted Kuki tribals to their homes in the hills and the Kukis did the same for Meitis. This is a very good sign as the two communities have always lived together," advisor (security) to Manipur government Kuldiep Singh told TOI on Monday. He said the safe return of over 57% of the locals who had shifted to camps, fearing for safety of their families, was made possible by the local outreach and involvement of the community leaders who have been urging people to maintain calm and not be swayed by rumours.
Singh said while curfew was relaxed for longer in various parts of Manipur, the internet remained shut as many fake videos were allegedly in circulation. Internet ban may be reviewed in a couple of days, he indicated.
On the discrepancy in official death figures and those quoted by other sources including the media, the former CRPF DG clarified that each death recorded since unrest broke out in Manipur, is being verified to make sure that it was directly caused by a violent incident. "As of now, 37 of the 65 deaths reported since Wednesday have been directly linked to violence. The verification is still on…however, it could not be undertaken today as we were busy making arrangements for people to be sent back home from the camps," shared Singh.


[ad_2]

Source link